"Nelly went above and beyond what I asked for. Her work ethic is impeccable and her attention to detail is spotless!
I love that she picked up on the fact that I love glitter and incorporated that into my cover. To me, Nelly went the extra mile.
I am truly grateful for my whole experience and the pleasure of working with Nelly! Whoa!"
"Nelly has quickly become a vital member of our design team and has worked on many bestselling books for our entrepreneur authors. Her creativity, attention to detail and flexibility means she not only creates beautiful, professional and attractive books but is also totally dependable."
"Nelly is a special talent. Many people are skilled at graphic design. Lots of people probably have great taste for picking styles, fonts, etc., and making them come together to tell an overall story or message. Many people are professional. Some people are good communicators who will listen and then persistently pursue what the customer wants. Few people receive feedback with an open mind, and even fewer use the feedback as an opportunity to make their product even better and more specific to the customer. Nelly is all of this rolled into one. She does it all at the highest level. She is a talented, diligent, and flexible designer. She listened to exactly what I wanted and worked until her design was so good and so representative of my book that I could not help but see it as my cover. More than anything, Nelly cares about the projects she works on. Your project becomes her project. She enjoys what she does and cares about what she creates. If you care about your project and want someone who will put their heart and talents into delivering you the best design possible, then you should choose Nelly. My next book can't come quick enough so that I can see what kind of wonderful design she'll do for me then."
"Nelly is an Indie Author's dream. She applies passion and vision to every project we give her, no matter how big or small. Her turnaround time is whatever we've needed it to be for a deadline. We are always secure in the knowledge that she will not infringe on any copy or proprietary rights, like so many of the less scrupulous designers will do. The first project she completed for us became an Amazon #1 Bestseller. They say that people do judge a book by its cover and we have Nelly to thank for making ours such a magnetic force within the sea of books that are already out there."
"Nelly is one of those rare designers that seems to read your mind. The eye-catching book cover she created for me stood out from the moment it was submitted. She's sharp, extremely professional, very responsive and open to feedback. I'd hire her again in a heartbeat! If you want to have an in-depth look at what it was like to work with 99designs and Nelly, please read the blog post I wrote about the process."

"No matter WHAT I ask Nelly to do, she always comes through and ALWAYS exceeds my expectations—that's why I think of her as my partner. She obviously puts her own passion and commitment into any project she takes on, and that shines through in the final product."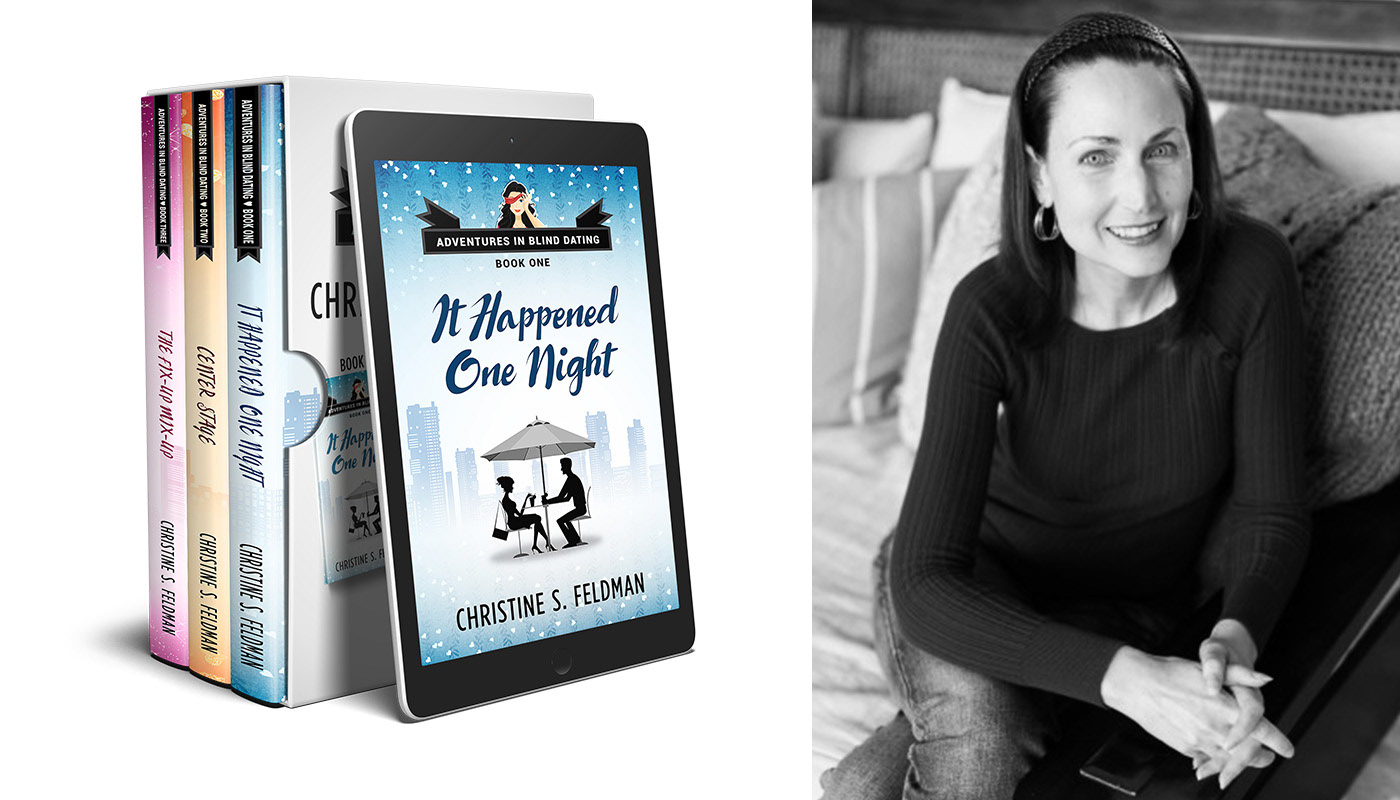 "When I approached Nelly about a project involving covers for an entire series, I had high hopes that she would be able to come up with a design scheme that really captured the feeling and tone I was looking for, and she didn't disappoint.  She came up with great ideas, incorporated every bit of feedback I collected and gave to her, and produced a lovely new series look that was exactly what I'd hoped for but hadn't been able to completely envision on my own.  She patiently made any changes that were necessary to get all of the covers just right and was very professional and pleasant to work with.  I highly recommend Nelly and her work—You won't be disappointed!"

"After surfing the internet for days trying to find the best cover designer for my debut book, I came across Pix Bee Design, where I found the most professional and highly creative Nelly Murariu. Let me tell you, she is fantastic! It was an absolute pleasure working with her from start to finish and I am incredibly satisfied with the level of detail she provided. Not only is she a fabulous designer but Nelly is also a great communicator. I highly recommend Nelly for any cover design as she will not disappoint!"
"Nelly Murariu is the most talented designer I have ever worked with. She always surprises me with how nice she can make text look. She is also very professional and gets my work to me on time—or even early. Nelly has made a big difference in my business. I highly recommend her. You won't be disappointed."
"We run a small publishing house, which has been publishing psychology books for some 35 years and currently produce about a dozen books per year. Three years ago, we used Nelly for the first time. She did such an amazing job with creative, outside the box book cover designs that we found ourselves drawn to her work time and time again. Currently she is our primary book designer who does the majority of our books each year. We can't imagine not having her on our team."
"Nelly's work exceeded my expectations. I was going around in circles trying to do formatting of my manuscript. I just knew it wasn't what it could be. Nelly got it done!"
"Nelly is very professional and creative. She does an excellent job of listening to your ideas, sharing hers and then collaborating with you until you have accomplished what you want. We have now worked together on seven books and different promotional pieces around them. One is a book for parents—
TILT-7 Solutions to Be A Guilt-free Working Mom
—and the others are a series that I wrote with my young daughter—
The Amazing Adventures of Ellie The Elephant
. Our books have won awards for their content and for their visual appeal. In addition to book design, Nelly has done an excellent job of creating flyers, info-graphics, logos, email signatures, badges, book layouts and much more for me. I really enjoy working with Nelly and look forward to doing many more projects with her!"
"Nelly Murariu was the artist who designed the cover for my book,
Journey Toward Healing
. She did a wonderful job. The cover was just what I wanted; it was bright, colorful, and vivid. It expressed the mood and theme of the book very well. I give her five stars for the work she did and the professional way she handled every aspect of this service for me. I presented her with a few suggestions and she was able to put everything together in one awesome cover. Nelly made a cover I am proud to display on my book.  She was easy to work with, able to work independently, and met every detail promptly and creatively. I plan to use her again for future endeavors. You really can't go wrong using Nelly Murariu as your cover artist."

"Nelly is the best partner and collaborator anyone could ask for! Her work is intuitive—she taps into the heart of what is being communicated and expresses it in her designs. She's organized, focused, and turns around all her work in a timely fashion, but most of all, it's Nelly's uplifting attitude that inspires her work and makes it such a pleasure to join forces."

"Nelly Murariu's incredible design work has been instrumental to our business success. During the past 7 years, Nelly has created a vast array of our business collateral, including successful marketing pieces, our widely used digital educational program, and even a completely redesigned smartphone application. Whatever the task, format, or platform, Nelly's creations are always fresh, clean, appealing, and modern. But her amazing talent is only part of what makes Nelly an indispensable creative partner. She is also fast, reliable, versatile, and reasonably priced, an unbeatable combination. I highly recommend her services!"

"I was referred to Nelly and I couldn't be happier. Working with her was a breeze. She was prompt to answer questions, make edits and provide wonderful suggestions. When I got my proof copy of 'Ketchup Can't Hurt' I was blown away with it! To be able to take my dream and have Nelly make it into a reality was a moment I will never forget!"

"I am very impressed with the cover and interior design Nelly did for my book. The cover is captivating. It really gets people's attention. And the interior is well designed for a user-friendly reading experience. I appreciate her patience and dedication. I know who I'm turning to for my next book project."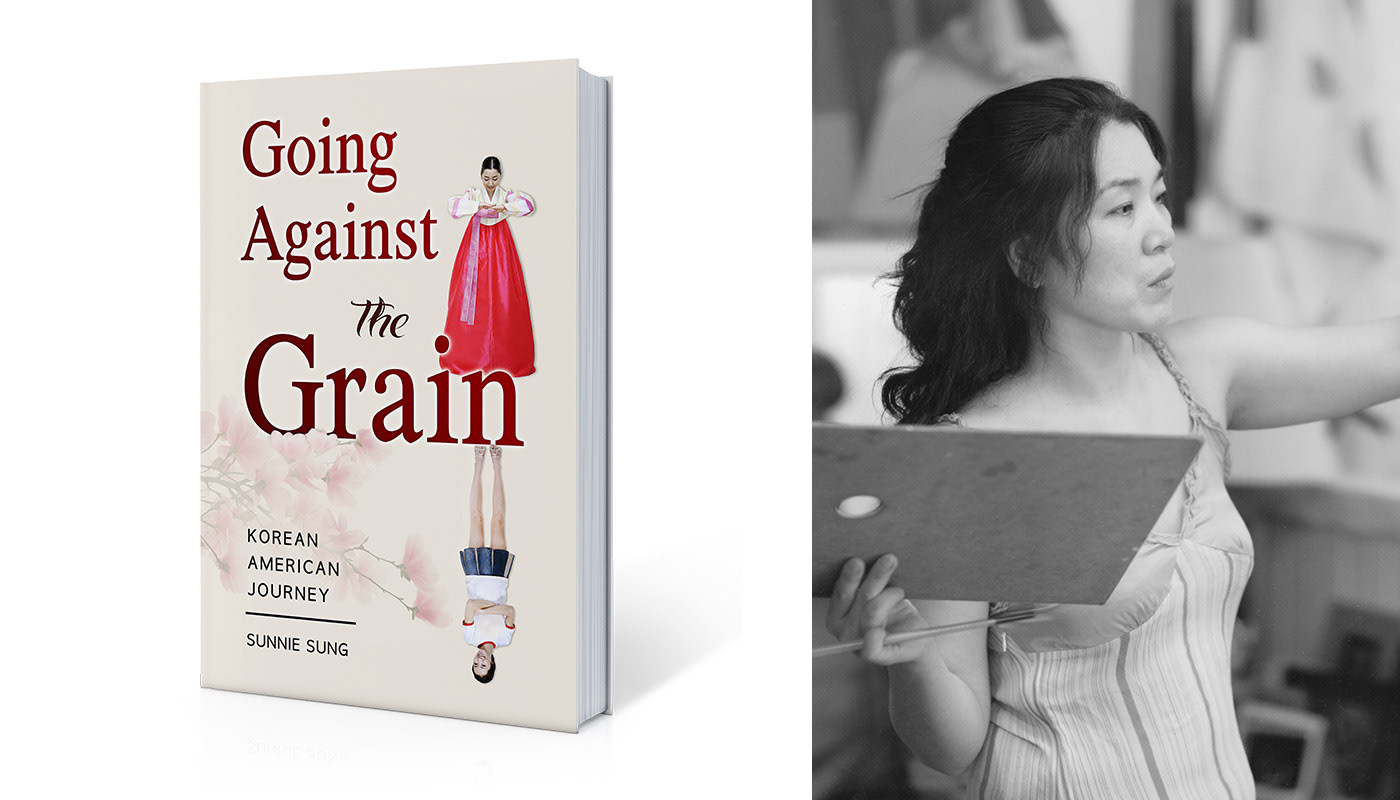 "Nelly Murariu constructed a brilliant and unique idea of a book cover while other designers' work appeared not to stick out. Whenever I requested to change something, she communicated well and made proper corrections accordingly. I recommend her to anybody. She is awesome: excellent communication, technique, effort, and personality."
"Nelly is the REAL DEAL! I gave her my vision and she executed with excellence! She exceeded my expectations. I would highly recommend her for your most creative and innovative ideas."

"Nelly is a truly amazing professional. She understood our project from the very beginning and did an excellent job. I can't imagine utilizing anyone else for a future book project. I'm so proud of what we created together."
"Working with Nelly has been an absolute pleasure and wonderful experience. She is clear and precise in her communication which has been extremely helpful. Her expertise has provided us with knowledge that we didn't realize we were lacking. I highly, highly recommend her work and know that we will be working with her on many other projects in the future!"

"For the two years it was my great pleasure to work with Nelly Murariu on two of my book projects,
How to Survive the Singles Scene
and
The Rules of Government
. Both are available on Amazon. I suggest you look at them to see the incredible work she does. Nelly did the covers and interior layout for both books. As we worked together on the books I found her communication skills are excellent and her work was superb, prompt and of the highest quality.

To those who have never done the interior of a book the difficulty of the job can't be appreciated. It looks simple, but it isn't. The job of getting all the lines to begin and end evenly on each page is demanding and difficult. Often text has to wrap around illustrations and still maintain the same "look" as the rest of the print.  Think of how a newspaper is laid out around all the photographs and advertisements. What you see may look simple however the process of getting there is a product of practice and great skill.
In addition to the basic interior, the page numbers in the table of contents and the associated index must match the correct page numbers. It is a demanding and detailed process. The person doing the work must have a high-level set of language skills and a matching set of high-level computer skills. Nelly has these skills.
Nelly has made an intellectual step that not many people make. This step involves intelligence, hard work, focus and great problem-solving skills. Needless to say, the people who have made this intellectual step are rare and prized people. Nelly is one of the prized few.
I would unhesitatingly recommend her as a fellow worker and colleague."

"Nelly was more than an amazing artist. She brought an emotion to my project that I did not think was possible. I was excited to have my book completed. Nelly brought it to life! She gave it a heartbeat with her designs. I distinctly remember the day I got the proof of her design concept. I immediately screamed with excitement. Nelly nailed the design the very first time right out the gate. Not only was she amazing in her design, but Nelly is the most positive person I have worked with in my entire career. She was constantly encouraging. Every interaction with Nelly was beyond positive. I always looked forward to her emails and when I saw that she responded, I always read her emails first in my box. I was saddened when she finished because that also meant that I would not get those daily doses of written sunshine in my email. Though now I keep in touch with her through social media because once you have worked with Nelly, you will want to have a dose of her for years to come! I cannot say enough positive things about her! She truly is just one of the best humans I have ever met!"
"It was a very good experience of working with Nelly. She was very professional and willing to make changes suggested. All the designers in the contest were very good but she was the most professional among them."

"As a self-published author, I'm dependent on many different skills to get my book to the market. I used Nelly's design services for book design, text setting, and file creation for my first three books. Nelly is professional and fast to respond. She knows exactly what she's doing. I know I can rely on her skills and I will definitely use her design services for my next books."
"In my capacity as publisher of New Homeland Books, I hired Nelly as a graphic artist for both print and electronic media. She is an expert in book cover design, interior book layout design, and book formatting. She is able to meet tight deadlines and the quality of her work is excellent. I was immensely pleased with her level of talent, her diligent efforts and her willingness to work on both projects in 2017 and 2019. Nelly Murariu is a creative, dependable and capable professional artist. For all of these reasons, I give Nelly my strongest recommendation without hesitation."

"We would be lost without Nelly! She is our trusted designer for all published materials. We recently pulled out a workbook we formatted in the early days. What a stark difference before-Nelly and after-Nelly. We now have the pleasure of handing off the content to the hands of a competent designer who uses all the tools of the trade to create a custom professional product. With the greatest confidence, we recommend Nelly to all our authors."

"I truly appreciate all of the time and precise care Nelly Murariu put into the layout of my book. She worked in total collaboration with my assistant and understood what we wanted to accomplish. I valued her willingness to work with our ideas and bring them to life on the pages of my book. Nelly's proactive approach kept us going. We would have been lost without her clear thinking and professionalism. Despite our inexperience she was able to offer advice to help make a beautiful product in the end. She is truly creative at her craft. Totally amazing!!!"

"I chose to work with Nelly because she took the time to send me a long email about how I could adjust my brief to get better results. I noticed she won a lot of contests and it was clear she knew what she was doing. She also wouldn't put her name on something that she didn't think was high quality design work, so I really trust her opinion. She was also completely awesome to work with. She's professional, open to feedback, and very personable! Everything was on time and she treats her clients as friends—which I found very comforting while trying to sort out what kind of book cover I really wanted. I will use her again and again!"

"Extremely professional and talented designer. I was not only impressed by her creative designs, but her desire to understand exactly what I needed. She is organized, and her clear communication style helped make the whole process streamlined and easy."

"I loved Nelly's work from the start and also got very good feedback from my friends. I made quite a few changes as my vision got clearer. Nelly was always quick to respond and seemed to know exactly what I was talking about. Her designs were skilled and very intuitive, and her comments were always up beat and friendly. I felt like we were really collaborating and enjoyed all our interactions. I am so happy with my book cover and all the positive energy that went into it. It's beautiful and captures the message of my book perfectly. Thank you, Nelly!"

"Nelly's insights, attention to detail, and quick response time made the whole design process far less of a worry or hassle and more of a joy. She was able to bring to life my own ideas—and made them look better than I had imagined. She offered helpful advice and suggestions when I needed them and was always quick to incorporate any changes or tweaks I asked for. She offered explanation and insight and is a great communicator as well as artist. Truly working with Nelly was a delight and I couldn't have asked for a better final product! I shall definitely be working with her again on future design tasks!"

"For a confused first-time writer and publisher, Nelly is not only a welcome life-line in a quagmire of processes that threaten to devour and destroy you but is also a delightful breath of fresh air. Relief flooded through me once I found Nelly. I felt immediately supported and knew my work was not only safe but in the hands of an experienced and talented professional who really cared. Thanks Nelly! I will be back."

"Nelly impressed us right away. She has worked diligently and consistently and produced remarkable work according to request. We were also impressed with her wide range of design skills. She is dedicated to her work and seeks to understand her clients' needs and wishes."

"Besides being a brilliant designer, Nelly was very easy to work with, trying out different variations and providing support after the bidding was over. She also responded promptly to some issues that came up unexpectedly and worked with me until they were resolved. An excellent and professional designer."

"I chose Nelly as the winner of my contest not only for her superior design skills, but also for her very friendly and flexible attitude. Even after the contest was complete, she went above and beyond to ensure that my publisher and I were pleased with the final product. Working with her was a pleasure and I highly recommend her work!"

"We were blown away with Nelly's cover design for
Dining at Disney World
. We looked at dozens of covers from other designers and none were even close to the quality and creativity of Nelly's. The number one question we get about our book is,
Who designed your cover?
I could not be happier! If you need the perfect book cover design I wholeheartedly recommend Nelly!"

"I am so grateful and extremely pleased that Nelly entered the contest at the 11th hour. After so many designs, they all began to look the same. Nelly really understood what I wanted the cover to depict and she nailed it. She was available and remained in contact with me during the entire project. I feel as though I have known her for years. She always gave feedback and solicited my concerns throughout this journey. I am happy to have the opportunity to work with this young lady."

"Working with Nelly was awesome! She was a front-runner early on in my contest, not just because of her great design, but because of how quickly and thoroughly she responded whenever I suggested a change, no matter how big or small. The fact that she communicated with me throughout the entire process was what really helped put her over the top . . . and her cover design was awesome! I love how she captured the spirit of the book so perfectly!"

"Nelly's design for my newest book was incredibly creative and theme capturing in a way I personally could have never envisioned. I was skeptical that my initial design concept was too broad and wouldn't be understood, but Nelly was able to hone in on the key idea and go beyond my concept in a very clean, clear, and eye-catching way. My fans and customers have been extremely impressed with the book cover and in the end, that is the ultimate achievement and proof of a successful design."

"Nelly was a real pleasure to work with. Not only did she submit an eye-catching cover that was just what I was looking for, but she also meticulously addressed my ever y request as we finalized the design. I'm thrilled with my final product and thankful for Nelly's help in creating it!"

"Nelly worked diligently with me to ensure we had a great design for my book. We have received many reports from readers how my they really like the cover. Thank you, Nelly, for your terrific work and I look forward to working with you again!"

"Nelly was wonderful throughout this whole process! I am so happy with my book cover and with my interaction with her. She has always been professional, patient and creative!! I hope she is available next time I need design work."

"I'm notoriously hard to please when it comes to my graphic design needs. So, I was nervous when I started hunting for my biggest need to date: a book cover. But I stopped worrying when Nelly showed up on the scene. I have rarely met someone with her combination of skill, flexibility, speed, and personality. Not only did she give me exactly what I needed—and I didn't even know what that was until she created it—but we had a ton of fun going back and forth over some iterations. I have all the confidence that my book cover is just as good, if not better than the publishing heavyweights. Many of my friends, family, and customers agree. It really is that good."